International corporate searches are essential for companies and investors looking to do business in foreign countries. They provide valuable information about a company's financial health, ownership structure, and legal compliance. However, recent changes to corporate search regulations in certain jurisdictions have made it easier to obtain otherwise unavailable information in certain jurisdictions and more challenging to obtain accurate and up-to-date information in others.
This blog will explore the changing landscape of international searches and highlight interesting facts about recent changes to the information available in certain jurisdictions, including India, BVI, Bermuda and Europe. We will also explain how you we can provide England and Wales property ownership on any International Company from HM Land Registry data. By staying up-to-date with these changes, companies and investors can make more informed decisions and mitigate potential risks.
What are International Searches?
International searches refer to the process of conducting a search for information on companies that spans multiple countries or jurisdictions. This may involve searching various databases, registries, and other sources of information to obtain data on a subject's business interests, officers, shareholders, ultimate beneficial owners, financial history and other relevant details.
International company searches can be useful for a variety of purposes, such as:
Conducting due diligence on potential business partners
Verifying the identity of customers or clients
Investigating potential fraud or other criminal activity
The scope and depth of an international search can vary depending on the specific requirements of the requester and the availability of information in different jurisdictions. Because of this, the team at CRO are always on top of changes to ensure we can provide our clients with the information they need.
Where are the Changes to Information Happening?
Keeping up-to-date with legislation changes, information availability, and everything else involved in company searches allows us to offer our clients the most streamlined and efficient service. For example, having a thorough understanding of alterations means we don't miss anything. So, when conducting a search, we know exactly what we do and don't have access to, regardless of the jurisdiction we need information from.
So, where have the recent changes taken place, and how does this affect us?
China
China has implemented recent changes to the information available, which means we can offer Registration Reports. For example, it is now possible to obtain directors, shareholders and Ultimate Beneficial Ownership information in China, which is important for identifying the natural person(s) who ultimately own or control a company. These changes are part of China's efforts to improve transparency and combat corruption in its business environment.
British Virgin Islands
The British Virgin Islands (BVI) has recently changed the information available, including Director Reports. As of 1st January 2023, the names of current directors of BVI companies will be publicly accessible. However, personal information such as dates of birth, nationality, and addresses will not be publicly available. These changes were made to improve transparency and combat corruption in BVI's business environment.
Bermuda
Bermuda is another area that has recently changed information available, specifically the registry. The Registrar of Companies in Bermuda provides information on registered companies and partnerships, including their registered office address, memorandum and articles of association, and details of directors and officers. This information has now been updated and made available online to the public, making accessibility better than ever before.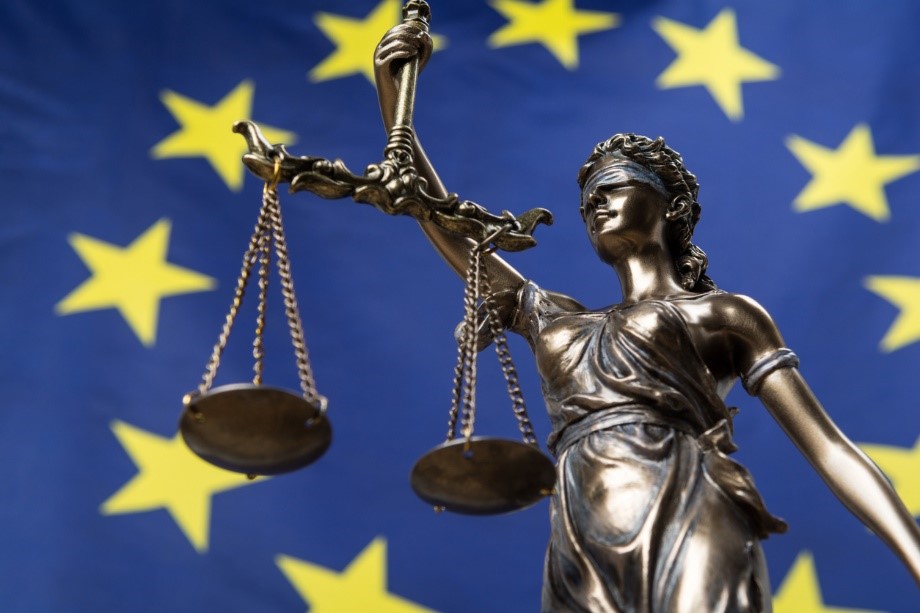 Europe
On 22nd November 2022, the Court of Justice of the European Union (ECJ) made a significant ruling regarding Europe's recent changes to information available in certain jurisdictions, specifically regarding beneficial ownership information. The Court found that indiscriminate public access to beneficial ownership information was neither strictly necessary to prevent money laundering and terrorist financing nor proportionate and could not justify a serious interference with fundamental rights, namely the right to respect for private life and the protection of personal data. This ruling has significant implications for the availability of beneficial ownership information in Europe, as it means that such information is no longer publicly available. However, we are aware that there may be some European countries that have this under review and may re-provide this information in the future.
India
Unfortunately, technical issues have prevented the retrieval of copy documents from the Indian registry since January, but efforts are being made to resolve the issue. In the meantime, CRO can offer a Translated International Company Summary, which should include current directors and shareholders, as a temporary alternative to copy documents.
Obtaining England and Wales Property Ownership for International Companies
From a datasheet provided directly from HM Land Registry we can conduct a search on any international company to determine if they own property in England and Wales. Any company that is registered under the recent Register of Overseas Entities regulations held by Companies House can also be searched to see what properties are owned.
Who Do These Changes Affect?
Changes to the information available in certain jurisdictions can affect individuals and businesses in various ways. For instance, changes to beneficial ownership information accessibility in Europe, as recently ruled by the Court of Justice of the European Union, can impact the ability of the general public to access such information.
In addition, as mentioned in India, technical issues preventing the retrieval of copy documents from the registry can impact the ability of individuals and businesses to obtain certain information. This has posed risks, as it's important to research and understand the companies you wish to work with. If certain crucial information isn't available, you are opening yourself up to potential problems that could have been avoided should you have had access to all the company's information.
We understand it can be complicated to navigate the legal corporate world, especially regarding changes such as those detailed above. At CRO, we have plenty of helpful information readily available on our blog for those interested and eager to learn, such as our glossary of UK company law terms.
However, our dedicated experts are also here to help should you need it. We offer a range of services, so please get in touch to discover how we can assist.